Nanometer Positioning Technology
Piezoelectric actuator, Piezo element was used A special manufacturer of precision positioning stages / devices of nano orders
Analytical instruments / MEMS / semiconductor engineering / microfabrication / biotechnology / optical integration technology
Information
> 2019.07.01
  NewsNew Corporate Name
> 2019.05.06
  EventWe exhibited at "OPIE '19".
> 2019.03.15
  EventWe exhibited at "JSAP Spring Meeting, 2019".
> 2018.11.19
  EventWe exhibited at "Laser Science Technology Fair."
> 2018.09.28
  NewsWEB site renewal
> 2018.08.20
  NewsWe published catalog vol.6.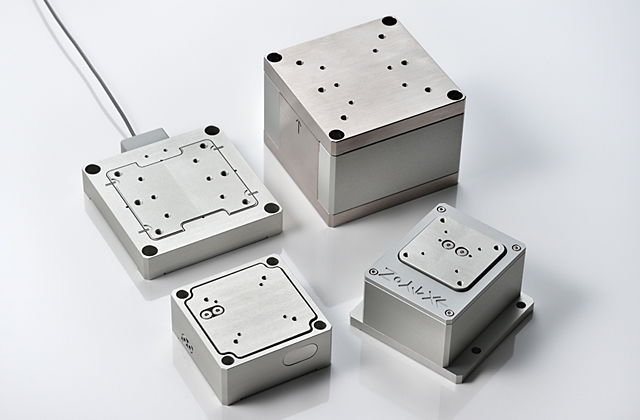 Standard linear stages
Standard linear stages constitute a basic series among the piezo stage lineup, which ranges from single-axis types to integrated three-axes types with various strokes.
MORE
From inspection and measurement to manufacturing equipment
We are ready to respond to requests for precision positioning of nanometers to submicrons required for various applications.
Inquiry