Sensor amplifier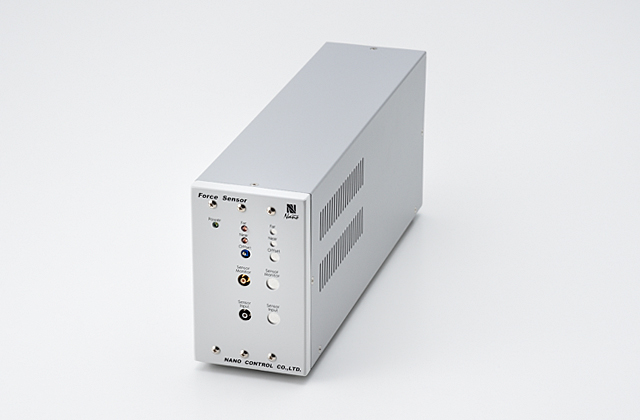 A low-noise amplifier common to a "micro force sensor" and a "high-rigidity sensor"
Designed to be directly connected with the respective sensor head, and output a voltage signal proportional to the pressure.
Up to two axes can be connected to the amplifier.
Model number
FSA201C
FSA202C
FSA201S
FSA202S
Sensor type
Capacitive displacement sensor
Type for a strain gauge sensor
Number of axes for connection
1axis
2axes
1axis
2axes
Output voltage
0 ~ 10V
Offset adjustment
approximately ±1V
Outside dimensions
74.5(W)×287(D)×120(H) mm
Power source
AC100~120V / AC200~240V Switchable way、 50/60Hz
Product Inquiry
Please wait while the form is displayed.
Excuse me, but if you wait a moment and the form does not appear, please contact here .
Examples of product application
From inspection and measurement to manufacturing equipment
We are ready to respond to requests for precision positioning of nanometers to submicrons required for various applications.
Inquiry